Chinese New Year & Our Holiday So Far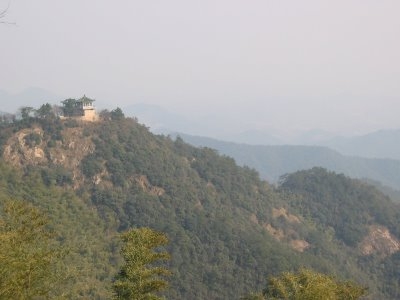 A couple of weeks ago, as I rushed to get my grades in, we took a quick jaunt to a mountain village we'd heard of, Moganshan. This turned out to be a really amazing place. Since it was the middle of the week – and the middle of winter – we were pretty much the only tourists on the mountain, where we enjoyed our time tottering around various paths, taking in gorgeous views of bamboo forests and babbling brooks and such. It was really a wonderful retreat, and so close to Hangzhou!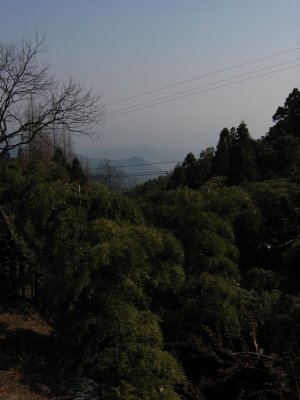 Of course – and I say of course in an ironic way because keep reading – of course the only other tourists at Moganshan were a troupe of burlesque dancers from Seattle. We had dinner with them, and since they invited us to see their show in Shanghai (for free!) that weekend, we headed back to Hangzhou and bought train tickets to Shanghai, where we stayed near the French Concession and enjoyed an evening of old-timey burlesque and a few free drinks.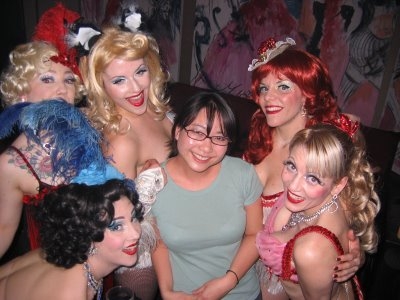 Nothing quite so exciting has happened since that –we've been in serious veg mode, though we've been hosting some guests through Couchsurfing which has been fun. Last week we had a guy from South Africa and his Chinese friend who happened to be from Chaozhou, which if you've read previous posts you know is Sarah's "hometown." This week we're hosting a couple from Spain (one of whom is actually an American). It's fun!
This week is Spring Festival, AKA Chinese New Year, and almost every shop on XiXi Road between Hangda and Baochu Roads – our neighborhood – is closed. Sunday night was Chinese new year's eve, and we ended up at the JZ club, a classy jazz club where we heard a pretty good band and then stepped outside to watch the most insane display of fireworks I have ever seen in my life. There aren't really any restrictions on fireworks here like in the US, so normal people can buy the kinds of fireworks that would normally only be used in, like, the Official City 4th of July Fireworks Show or whatever in the US. The sound was deafening, the smoke thick. I don't think I'd be exaggerating if I said that literally millions of fireworks went off in Hangzhou in the span of about twenty minutes. Think about that, except multiplied by EVERY CITY in China (all of China is in the same time zone), and you've got an inkling of the importance of the Chinese New Year here.
Fireworks are still readily available, and I suspect we'll have to buy some more (we had some roman candles on New Years Eve, which were totally cool).The other day we saw a giant firework explode on the ground in our courtyard while the chefs from our little restaurant were lighting everything on fire.
That's the current happenings. We're both doing plenty of reading and watching movies, hibernating until school starts up again in about 2-3 weeks. Until then, 祝你们新年快乐!