posted by Sarah


Since we had a three day weekend last week (Joel usually has to teach on Saturdays) we took advantage of the free time and spectacular spring weather to visit the city of Nanjing, perhaps best known in the US for the Nanking Massacre – which occurred at the start of WWII. Located in Jiangsu Province (the next one up), it took us about 4 hours by bus to get there from Hangzhou.
Our hostel was located a stone's throw away from the Confucious Temple, spectacularly lit up here.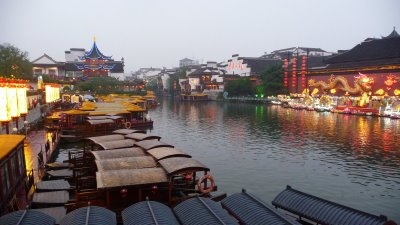 These are the first rickshaws we've seen in China! For a fee, these snazzily dressed men will take you on a tour around parts of Nanjing, stopping at various points to give information.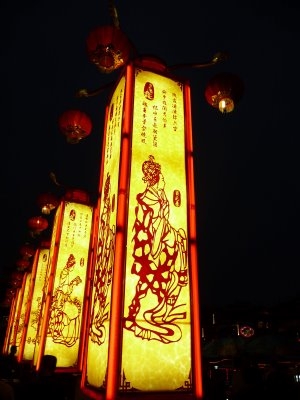 We ate at a touristy place decorated like an old-style teahouse. We ordered some Nanjing specialties: a slightly fermented sweet rice tea (what they use to make rice wine), the local version of stinky tofu, and garlic spinach (a standard dish we can't get in Hangzhou right now because spinach is out of season here).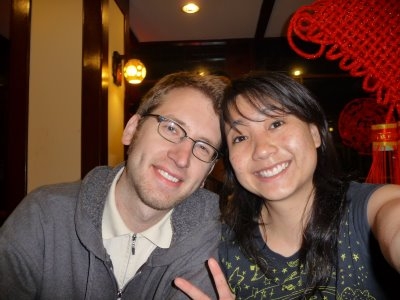 Some deep-fried crabs. We didn't eat these.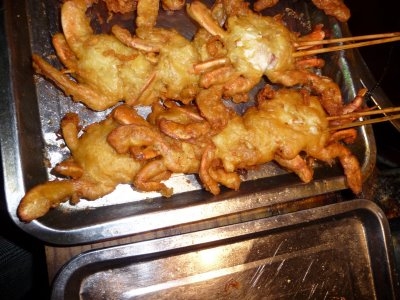 the subway system has a "love zone" for elderly, disabled and pregnant women. I just liked the stick figures.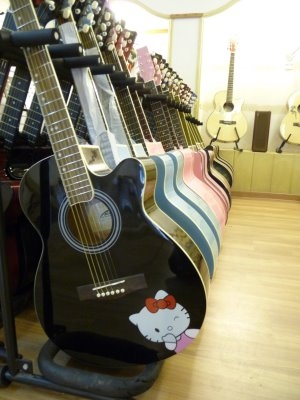 We visited the Nanjing Massacre Museum (also translated as Holocaust museum) – it was extremely depressing but worthwhile to understand the history of China and the emotions associated with the last 100 years.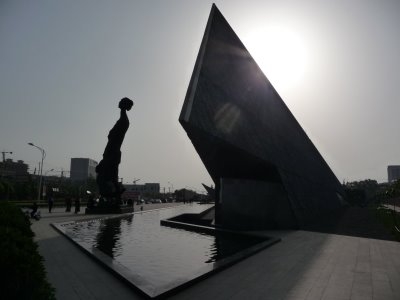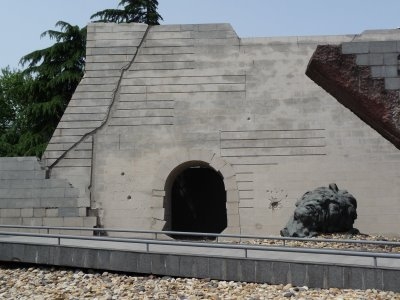 Located right next door to the Massacre museum is the Nanjing Brocade museum, which was extremely informative and impressive. Nanjing's silk brocade was the premier fabric in China during the time of the emperors, and all of the emperor's robes were made in Nanjing. Our tour guide described the process of designing a brocade piece as like a precurser to a computer program – a very apt description, I think.
Here's a master at work at a loom handweaving silk brocade – there's another person at the top, not sure what she does but she was constantly rearranging all the separate threads. One days' worth of work will produce 5 cm of brocade.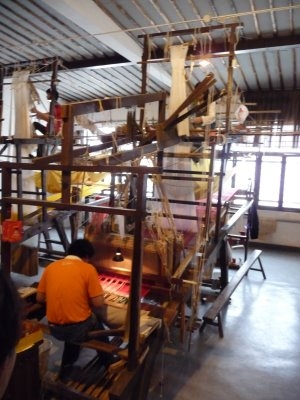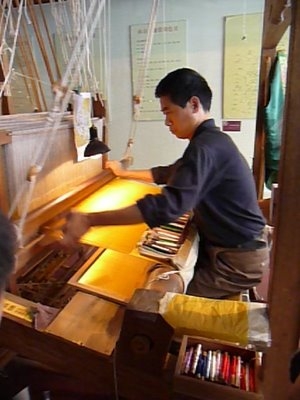 Sarah with the fairy goddess of weaving – She figures prominently in a famous Chinese love story that you can read here. The Chinese have their own valentine's day based on this legend.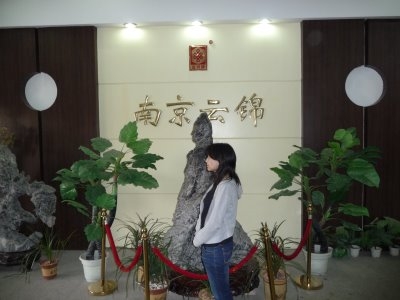 Joel at the Sun Yat Sen Mausoleum on Purple Mountain (also a national park). Sun Yat-Sen is considered "the Father of Modern China" and the majority of the places we saw here were dedicated to him.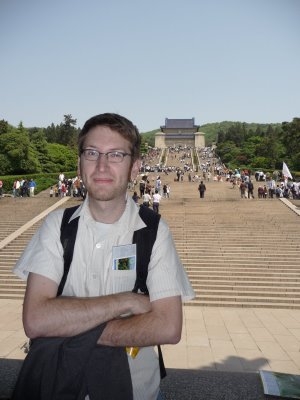 We're not sure why this guy is dressed up, but it says "old sports fan" on his tunic. 加油!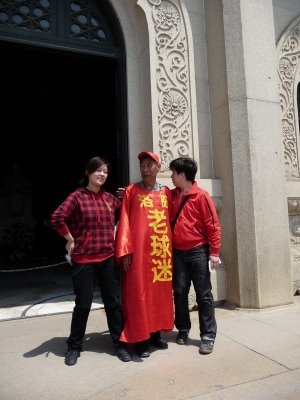 A grandfather holds his granddaughter up so she can try to remove the ball from the lion's mouth. (p.s. this is cute)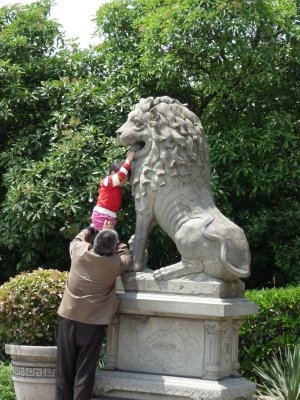 A glorious spring day!