Getting Ready for the Next Chapter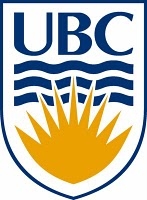 The last quarter of the schoolyear is in full swing — my teaching load is 18 hours a week, for 4 different courses — and Sarah's busy memorizing countless Chinese characters. We're so busy, in fact, that the fact that we are leaving China in almost exactly eight weeks hasn't really sunk in yet.But it's true! Let's recap the geographical Joel and Sarah timeline with a look at where we're headed next….
1999 Joel and Sarah meet in Seattle: College, friends, staying up late, and 5 years later, marriage!
2004 – 2005 Seattle, WA, USA: Living in an awesome house in Magnolia, workin' 9 to 5…
2005 – 2007 Eureka, CA, USA: Joel in school and freelancing, Sarah working at the print shop and perfecting the art of the apple tart…
2007-2008 Shaoxing, Zhejiang, China: Trying desperately to teach one language while trying desperately to learn another…
2008-2009 Hangzhou, Zhejiang, China: Sarah progressing much further in the study of one language while Joel progressing much further in the teaching of another…
2009 – 20?? Vancouver, BC, Canada
It's true! We are moving to the Pacific Southwest. Everyone has always said things to me like "you'd make a good professor," plus I think I have the right kind of glasses for it, so applied to several different schools. After much thought, solicited advice, prayer, and coin-tossing (maybe not all of that), we decided on the University of British Columbia. Not to get into the boring details too much, but I'll be in the Department of Language and Literacy Education working toward a PhD in Teaching English as a Second Language.
We're looking forward to a relaxing (or maybe busy?) summer and are right now tentatively making plans for a trip to Portland for a Dandelion Method reunion (not a show, just hangin' out), to California to see some friends and Wine Country, and just maybe some down time at my parents' house in Spokane during which we won't do anything. School starts September 1.
Until then, it's a race to the finish of the academic year! 加油!