at the End of the World – the valley a couple of blocks from the Hartse homestead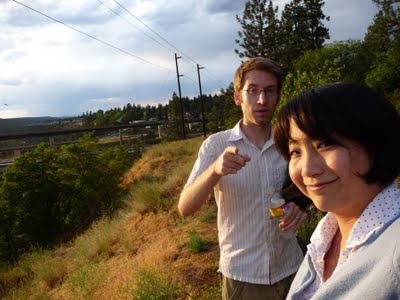 posted by Sarah
Half of our summer has already whizzed by, which I suppose is good in a way because it means that we're enjoying ourselves. So far we've seen 2 movies in theaters (UP in 3D and Harry Potter & the Half Blood Prince), matching the number of movies we saw in China in the past 2 years (The Water Horse which we technically saw in Hong Kong and not in China, and Star Trek), eaten a lot of good food, visited many of Spokane's local attractions, taken a road trip to Oregon (pictures of that to come!), and generally have had a good time.
The first week back from China we adjusted ourselves to the 15 hour time difference by waking up at odd hours and going to bed quite early. Kendal came for a week, and we had a great time catching up with the Hartse side of the family. Here are some Spokane pictures!
We took a day trip to the summer resort town Coeur D'Alene, a 45-minute drive just across the border in Idaho.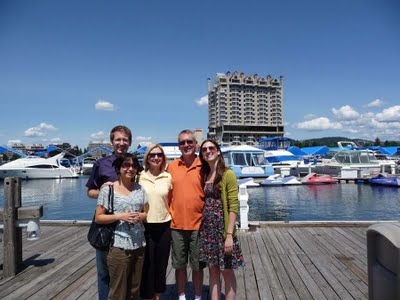 Lunch in Coeur D'Alene included our first American burgers in 2 years… so much grilled meat!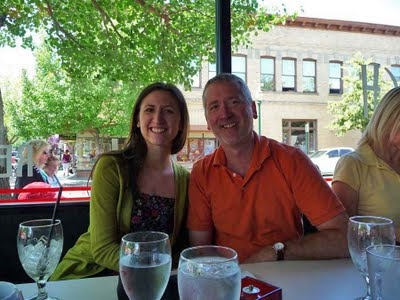 A parasailer on Lake Coeur D'Alene – gorgeous!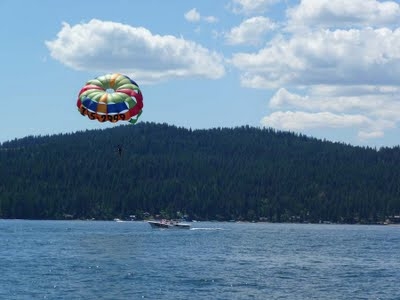 We took a tour of the newly renovated Fox Theater in Spokane, restored to its 1920s glory after falling into ignominy as a cheap movie theater. The painstaking renovation included recovering the original light fixtures from various private homes and x-raying the walls to find out the original color of the paint. The Fox Theater is now home to the Spokane Symphony.
The Fox Theater auditorium ceiling, meant to mimic a forest canopy, Art Deco-
style.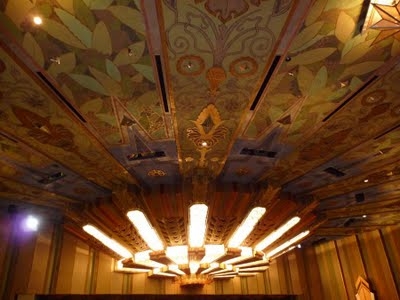 A picnic on the grounds of Arbor Crest winery in Spokane – complete with swing band and a lovely sunset.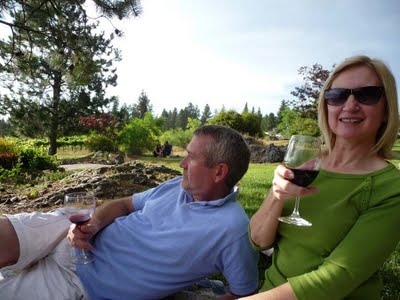 Joel swigging Cabernet Franc, overlooking Spokane Valley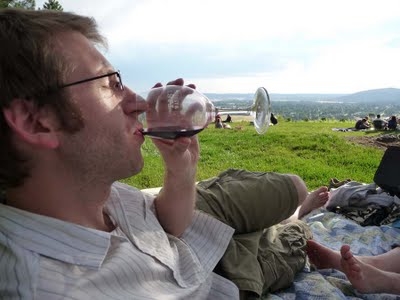 An evening at Manitou Park, where a live concert featuring Mozart pieces wafted throughout the garden.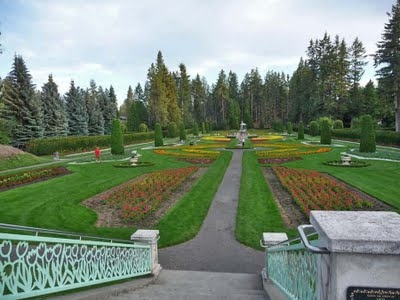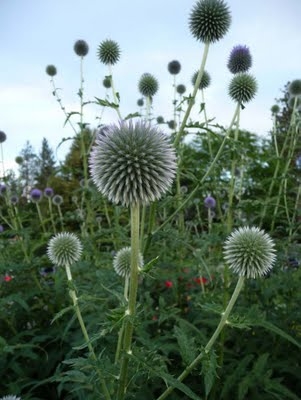 The mighty Spokane River – such clear water!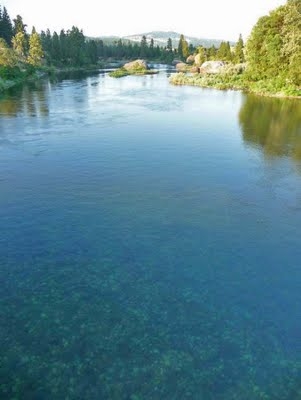 Another sunset overlooking the valley. Evenings in the Northwest are truly magical.