posted by Sarah
About 2 weeks ago, we had the opportunity to explore Oregon's Willamette Valley wine country, and also catch up with some old friends from college in Portland. It was a great vacation and reunion!
We stayed at this B&B in Newberg, a beautifully preserved/restored craftsman style house with an excellent breakfast.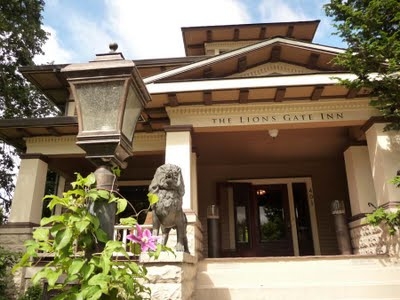 We ate dinner at Tina's, lauded by locals to be the best in the area and featuring organic fare and a grade-A wine list.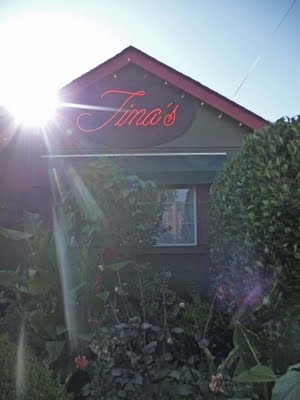 view from one of the wineries visited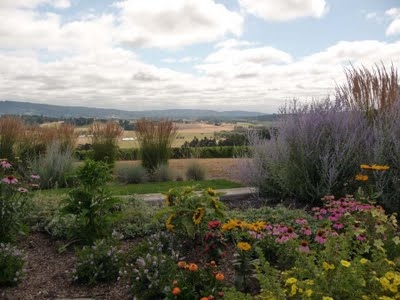 overlooking vineyards next to Elk Cove Winery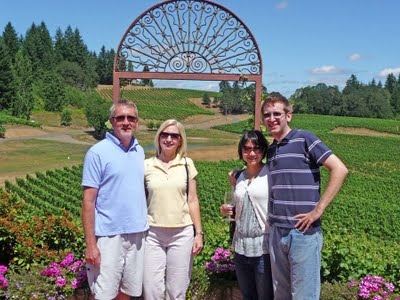 The tasting room at Montinore winery – on a clear day you can see 3 (or was it 4?) distinct mountains including Mount St. Helens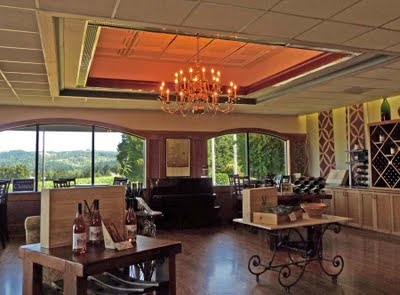 We stayed at the Inn @ Northrup Station in Portland the next night – a very fun and ideally located boutique hotel.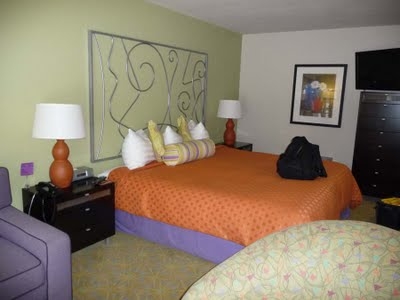 The next day we parted ways with Joel's parents and met with our friends from college – the first time all of us were together in one place in four years!
First order of business was playing frisbee golf. I just watched.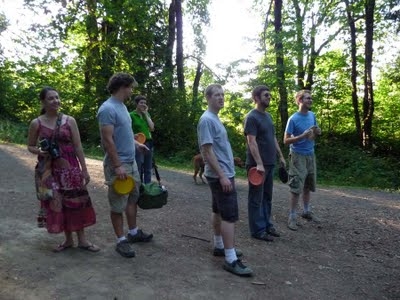 The next day we had a late brunch at the Tin Shed which featured all you can drink coffee!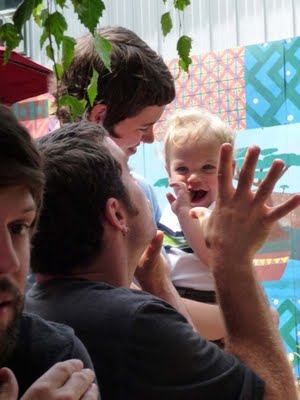 Later that day, we barbequed and lounged on the shores of the Columbia River at Kelley Point Park. Here's our group photo! I really think we haven't changed too much!