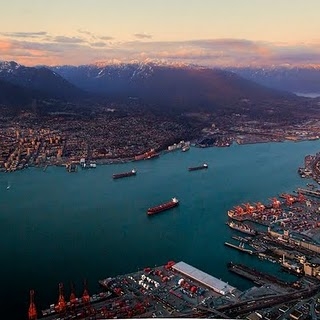 I commented once to some friends that there's a pattern that happens whenever somebody of our generation moves away from our hometowns, or, more usually, the place we went to college and began to develop some sense of community.
1) We start a blog. The purpose of the blog, at the beginning, is usually to keep in touch with those who are being left behind by the move. Inevitably, however, it also becomes a way for far-flung family and friends to keep in touch and abreast of our movements.
2) We post stuff on the blog all the time. This happens for the first few months — note that on this blog, we posted 20 times in the first four months.
3) We post stuff less often. The second and third years of this blog, we only posted about 20-30 times a year, or about twice a month.
4) We move again, which leads to a new flurry of posts. This happened when we moved to China, when we started posting updates more frequently — an average of once a week in 2008.
5) When some semblance of settling down arrives, we stop posting almost entirely. Note that we have not posted on this blog since September.
It's hard to say whether we have settled down here in Vancouver, exactly, but I think we are resigned to the fact that we're going to be here for a while (I shouldn't say "resigned," because we're pretty happy about it), and both so busy with our lives that updating this blog kind of seems like an afterthought, immersed as we are in the day-to-day stuff: going to class (Sarah's there an average of 6 hours a day), studying, working on projects, reading and writing for school, and so on.
Nevertheless, there have been some developments in the last few months that may be of interest to whoever out there is still reading:
* Sarah's doing well in her program and will start an internship designing a website for
Simon Fraser University
soon.
* I recently got a part-time job teaching writing to g
eneration 1.5
high school students at a private ESL school on the UBC campus,
Little Mountain
.
* We haven't had a chance to go out and explore Vancouver too much since we're both so busy, but we have been to
Granville Island
, which is a cool place kind of like Pike Place Market in Seattle.
* We're scheming and brainstorming about how and when we'll return to China, possibly in 2011, for 6 months to a year.
* Sarah's really into Dickens'
Little Dorrit
, both the book and the recent
BBC miniseries
.
* I just signed a book contract for a book that will be out (probably, I hope) in the summer of 2010.
To family and friends far and near, we hope you are well. We think of and pray for you even when our only communication is sometimes through these little impersonal blog updates.
…and it's probably almost time to start writing our 6th annual Christmas letter, if you can believe that!